Our Story
John and I are married, in our 60s, recently retired, and the proud owners of our sea kayaks Miss Pink and Baby Blue. They are Carbon/Kevlar Romany Classic sea kayaks built by Nigel Dennis Kayaks in the United Kingdom. They are sports cars on the water; fun and maneuverable, but also small and lightweight. We really like paddling them and we really like camping and being on the water.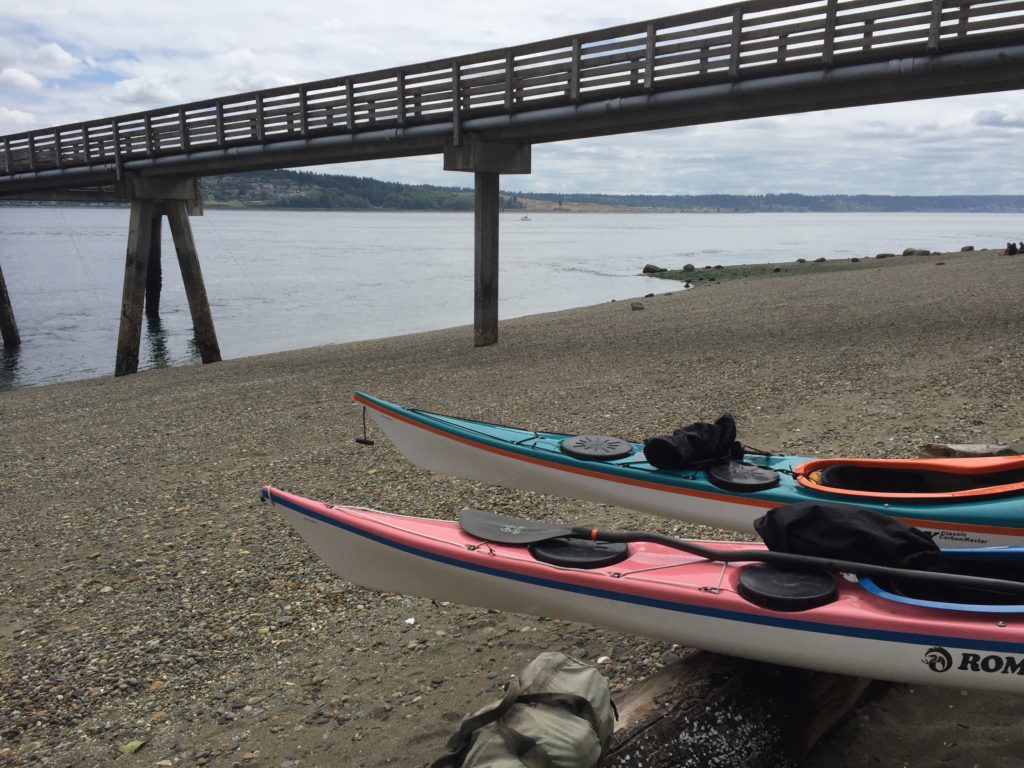 When we're not sea kayaking, we're camping out of our pop top Toyota truck camper. And when we're not doing that, we're at our home in San Juan del Sur, Nicaragua, just north of the western Costa Rican border and a five-minute walk to the beach.
We were in our twenties when John and I first met while sea kayaking in Barkely Sound, Vancouver Island, British Columbia. It was the early 1980's and we were on a multi-day sea kayaking trip with friends. When I first laid eyes on John he was in his boat in the bay doing hand rolls. And when he first noticed me I was running naked into the icy water for a swim.
The boats we had then were ones we'd each independently built from molds. Sea kayaking was a pretty new sport then. And the year before, John and his friend Bruce were becoming one of the first modern-day thru paddlers of the Inside Passage, from Skagway, Alaska to Olympia, Washington. It took them four months.
Flash forward to Steamboat Springs, Colorado. We were married and had a son. In our time off as small business owners, and during the off seasons of John's 23-year career as a Ski Patroller, we ran rivers throughout the West with our son, sea kayak toured in Canada, Baja California Sur and the Bahamas, backpacked the Colorado Trail with our then-seven year old son and hiked, biked and skied.
Forty years later now, our son is grown and John and I are still paddling, hiking, camping, traveling and exploring together. It's been years since he's done a hand roll and years since I've jumped naked into the cold sea.
Right before we retired in 2017 we worked two years as the Operations Managers for a sea kayaking outfitter in Loreto, Baja California Sur, Mexico. It was there that we were first exposed to to Nigel Dennis kayaks and we fell in love with the Romany.
At the same time, we bought our home in Nicaragua.
Miss Pink and Baby Blue are our retirement gifts to ourselves.
And living a simple life of adventure near the water is what we live for.
Thank you for following along on our adventures. For letting us share our passion. On the water. Off the water. In Nicaragua. In the States, Canada, Mexico, wherever.
It means a lot to us to have a community to share our adventures with. Thanks!